Leeds boss Neil Warnock hails Luke Varney's performance in Capital One Cup win
Neil Warnock has hailed Luke Varney for overcoming illness to inspire Leeds to a Capital One Cup win over Southampton.
Last Updated: 31/10/12 4:00pm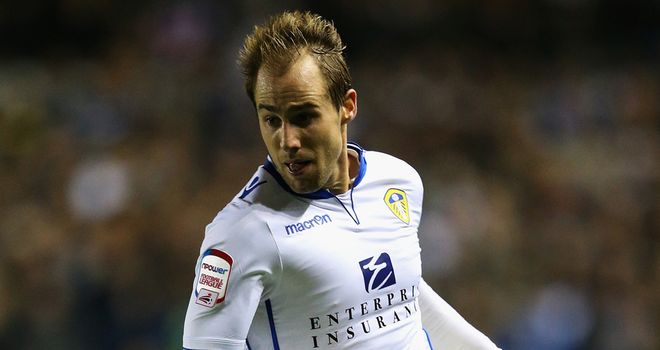 Former Charlton striker Varney, 30, may have missed an open goal, but his performance meant he left the Elland Road pitch on Tuesday to a standing ovation.
"I thought Luke Varney epitomised everything," Warnock told the Leeds official website.
"He missed the tap-in of the century, but for me he was our man of the match.
"He hadn't been very well, he was sick as well at half-time, and it looked like he would come off. I asked him to give me 20 minutes and in the end he gave me 40 minutes.
"It was great from him. And it was great to hear the applause at the end when he came off because he's the one that the fans have picked on here and booed. I was delighted for him.
"Everybody has been aware we've been missing something up front, and I thought Varney showed what we've been missing, running in the channels, and his movement. It was a tremendous performance."