Andre Villas-Boas hopes Tottenham midfielder Mousa Dembele avoids surgery
Spurs boss Andre Villas-Boas hopes Mousa Dembele does not need a hip operation that would keep him out for six weeks.
Last Updated: 01/11/12 11:07pm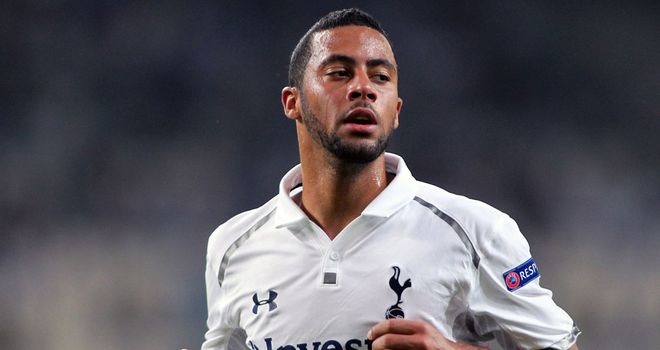 Dembele has missed Spurs' last four matches after aggravating the hip problem during Belgium's 2014 World Cup qualifier against Scotland.
The injury was carried over from Dembele's time at Fulham and an initial scan last month failed to uncover the full extent of the latest problem.
The 25-year-old is now due to have another scan and Spurs boss Villas-Boas is optimistic that Dembele will avoid a prolonged spell on the sidelines.
"We want to avoid surgery if we can," Villas-Boas said.
"If there happens to be surgery I think we are looking for one month, one month and a half.
"Hopefully that will not happen because we have some good indications the player will be back in one week or two weeks.
"It's a pain that goes away or happened to go away when he was at Fulham for two or three days and the pain went away but it is still there.
"He can't move himself properly so he will have a deeper scan on the injury so we can assess it properly."