Micah Richards' return date revised as Roberto Mancini reveals good news
Micah Richards' knee injury will keep him out for just four weeks, according to Roberto Mancini.
Last Updated: 02/11/12 12:56pm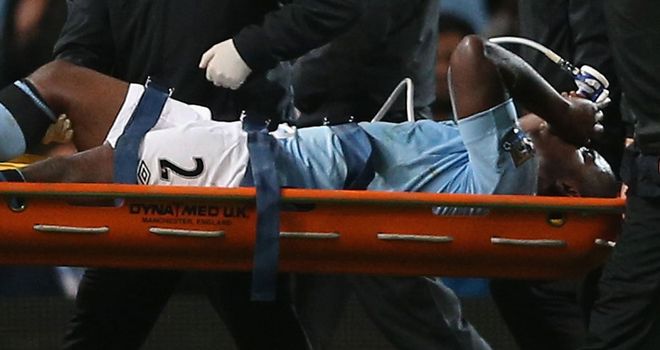 The Manchester City defender was stretchered off during last week's defeat of Swansea, with initial reports suggesting he had torn a meniscus in his right knee.
A timescale of four months was put on Richards' recovery - a diagnosis repeated on the club's official website.
But at his press conference ahead of Saturday's trip to West Ham, Mancini revealed the right-back could even return before the end of November.
He said: "I think maybe - it is my opinion - three or four weeks. I read three months but I don't know why. One month - maximum.
"It is not bad. Maybe in three or four weeks he can start to play. He put only two stitches in his knee. For this reason, maybe four weeks."