Tottenham defender Kyle Walker is puzzled by his recent change of form
Tottenham full-back Kyle Walker admits he is puzzled by his recent change of form.
Last Updated: 03/11/12 2:21pm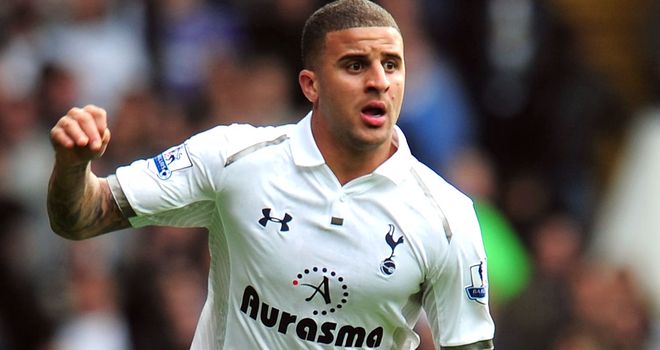 The 22-year-old was targeted for abuse following his performance in the recent defeat to London rivals Chelsea.
Walker opted to close down his account on a social network site after he was targeted by angry fans, and the former Sheffield United player is determined to focus on getting his form back instead.
"My form has been a bit up and down to be truthful," Walker said. "I couldn't tell you why.
"I had a good season last season so to keep that standard is very high.
"I will try and keep doing what I did last season and hopefully everything will fall in to place.
"I am prepared to work after training. That will make me a better player."