Macclesfield hero Tony Diagne hails FA Cup goal against Swindon as best of career
Macclesfield Town FA Cup hero Tony Diagne has hailed his wonder strike against Swindon as the best goal of his career.
Last Updated: 05/11/12 4:31pm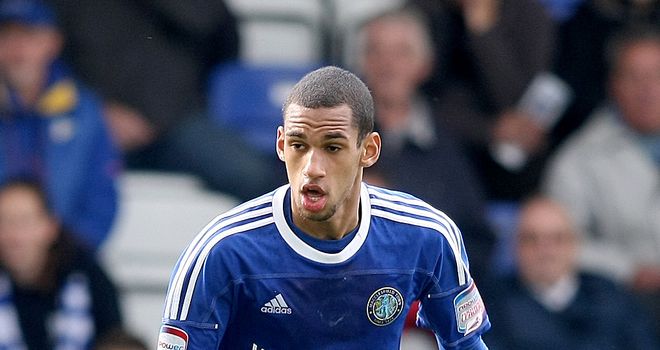 Diagne netted a stunning 40-yard free-kick in Macclesfield's 2-0 win over League One Swindon at the County Ground on Saturday.
The 22-year-old admits it was one of the best moments of his young career, with his strike even earning special praise from Swindon boss Palo Di Canio who scored a few spectacular goals in his career.
"It was a really good feeling to score and win the game," Diagne told Sky Sports.
"It was definitely the best goal of my career so far and hopefully there will be more to come."
Diagne admits Conference side Macclesfield were always confident of causing a shock against Swindon.
"Swindon are a very good side, but we were confident that we could go there and win," added Diagne.
"They had a few chances to score, but we took our chances and I feel we deserved to win.
"It was a great result for everyone at the club, the fans, the players and the coaching staff."
Third Round Target
Diagne admits the Silkmen have their sights on reaching the third round and coming up against one of the Premier League's top sides if they can overcome the winners of the Guisely v Barrow replay in the second round.
"I think we are just focusing on the next game and it will be a tough game whoever we play," continued Diagne.
"If we could get through to the third round it would be a great experience to play a big team and that is what everyone at the club is working for."