Hill believes that the difficult start to the season has been tough on Stones
Keith Hill feels it is unfair for prodigy John Stones to be exposed to Barnsley's troubled plight in the Championship.
Last Updated: 13/11/12 4:04pm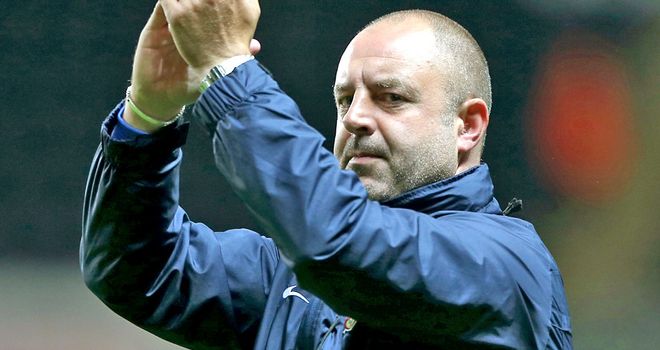 Stones, who has been linked with a move to a number of Premier League clubs, has been the bright light in a disappointing season for the Reds, who have lost six of their last eight games and reside in the bottom three.
And Hill is desperate to for his 18-year-old right-back to play without fear.
"He is a strong character but we can't be chipping away and creating negative," he said. "We have to give him the opportunity to express himself and play fear-free.
"But where we are at this moment in time, we are fighting and I think it is unfair for a young man to be put into this situation of a real man's position.
"When he is playing fear-free then he will progress and I will manage that and take as much of the pressure as much as I can. He is a fabulous football player and he will progress."