Transfer news: Liverpool boss Brendan Rodgers says Luis Suarez not leaving Anfield
Liverpool manager Brendan Rodgers has dismissed speculation Luis Suarez could sign for Manchester City in January.
Last Updated: 15/11/12 8:49pm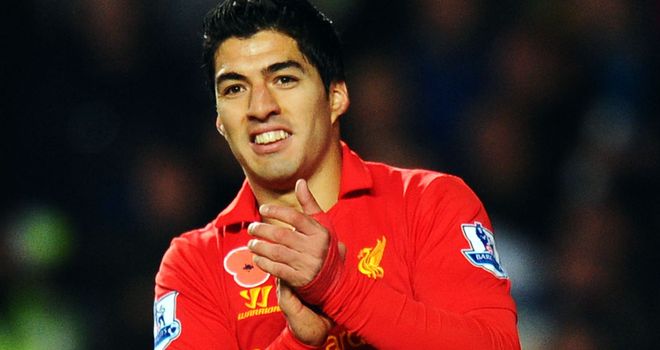 A number of national newspapers had reported that City boss Roberto Mancini was considering trying to take the Uruguay international to the Etihad Stadium, but Rodgers insisted he wants to keep Suarez at Liverpool.
"You will have to ask Roberto Mancini about that. There will be no bidding war, he's staying here," Rodgers told Sky Sports News when asked about the reports of a possible transfer.
"If we lose Luis then we have no strikers, so we can't afford to lose anyone.
"He is certainly not someone we want to sell or move on. He has been a brilliant player to work with and we want to add to our squad, not take people out of it, especially a world-class player.
"Luis has already showed in the summer his commitment to the club by signing a new deal, he is scoring goals and working well.
"I'll just continue to communicate with all the players and Luis in particular. Like I say, he's very happy here."