Tottenham to hold talks with Kick It Out and police over anti-semitism
Tottenham are to hold talks with Kick It Out and the police next week to discuss the issue of anti-Semitism.
Last Updated: 16/11/12 6:35am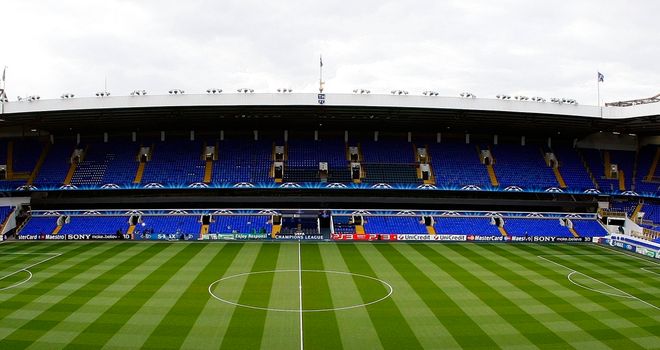 The Society of Black Lawyers (SBL) have criticised Tottenham for what they see as a lack of action against certain chants among the clubs' supporters.
The SBL say the songs are anti-Semitic, but Tottenham insist their fans use the controversial terms 'as a defence mechanism in order to own the term and thereby deflect anti-Semitic abuse'.
The SBL have said they will escalate their complaint if the chanting does not stop by 20 November.
A Tottenham statement read: "The club has arranged the meeting in order to discuss measures to be taken both inside and outside stadia.
"A key component for this debate is for us to understand the views of the fans in relation to discrimination in sport.
"We are therefore delighted to support Kick It Out as they ask supporters to have their say in the biggest-ever fans' consultation on tackling discrimination in football.
"At a time when discrimination is high on the football agenda, it is easy for fans and players to forget the great strides made over the last 20 years. But, there is still a long way to go."