Perth Glory hopeful of signing LA Galaxy midfielder David Beckham
Perth Glory are keen on David Beckham despite his management team insisting he has no plans to play in Australia.
Last Updated: 20/11/12 8:08am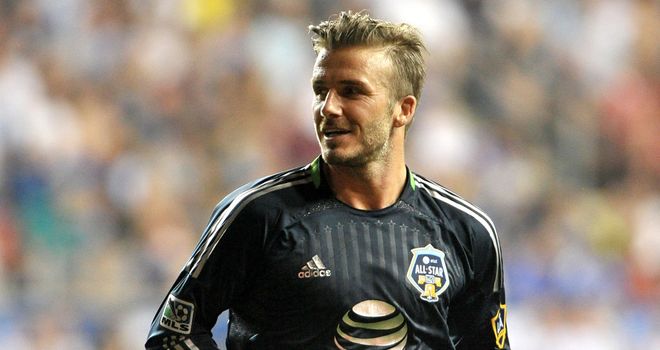 Football Federation Australia's claim that they had been approached by Beckham's representatives over a possible 10-game stint in the country was dismissed by Beckham's representatives, but Perth chief executive Paul Kelly told Sky Sports News they have made a bid.
"If there is a possibility of David Beckham coming to Australia, we've stuck our hand up and put in a formal request to his representatives that we would be happy to speak to them about it," he said.
"To get a player of his calibre would be fantastic. The Hyundai League has come on leaps and bounds. Crowds have increased, TV audiences have increased, we'd certainly be very interested.
'The sooner we can get it sorted the better. These things can be a distraction, but we're playing in the Asian Champions League in the new year and we'd like him to be involved in that.
"To sign him would be massive. Alessandro Del Piero and Emile Heskey made the choice to come here so there's no reason to believe David wouldn't want to come here. Australia is a great place to live."