Sir Alex Ferguson won't rush Paul Scholes on decision regarding Man United future
Man Utd boss Sir Alex Ferguson will not rush Paul Scholes into a decision on his future beyond the end of the season.
Last Updated: 17/11/12 8:46am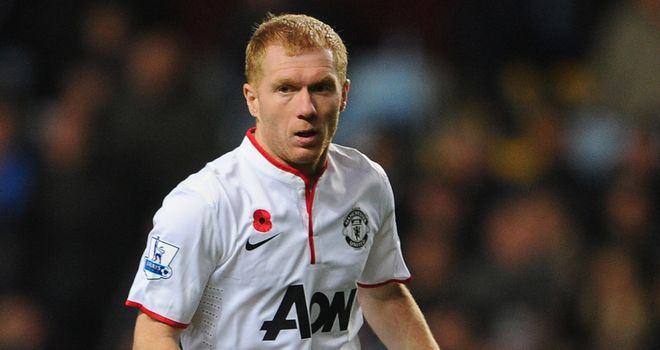 The midfielder celebrated his 38th birthday on Friday, in the middle of what Ferguson had previously indicated would be the midfielder's final season at Old Trafford.
However, although he had made only nine appearances this term, Scholes retains an unerring passing ability that is priceless to United's chances of landing some silverware.
And as it seems the former England man is more comfortable with his role as bit-part player, the chances of Scholes carrying on has not been completely dismissed.
"It is not a time to make a judgment on that," said Ferguson. "Paul will know himself. He still has the desire to play. That has not stopped.
"He is still the best passer of the ball in the country. It is amazing. He has had one or two injuries over the years, quit last summer and came back.
"He made a fantastic contribution in the second half of the season and I just think he should keep doing what he is doing. He will sort the rest out himself."