Phil Parkes says QPR owner Tony Fernandes must replace Mark Hughes with Harry Redknapp
QPR's former goalkeeper Phil Parkes says owner Tony Fernandes should bring in Harry Redknapp for Mark Hughes.
Last Updated: 18/11/12 2:17pm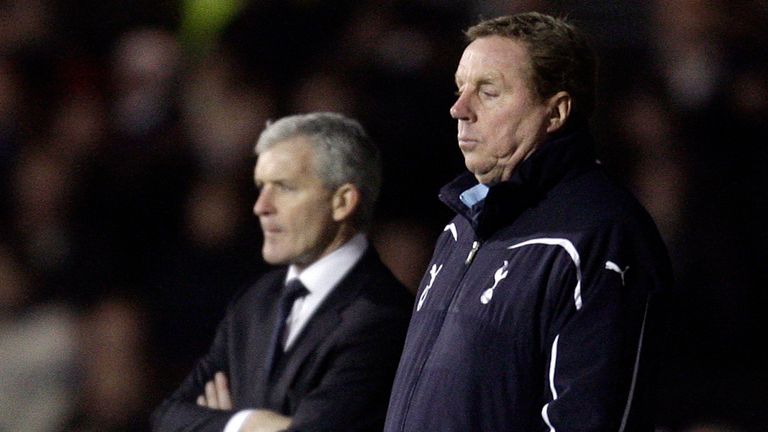 The pressure on Hughes increased following Saturday's 3-1 defeat by fellow strugglers Southampton at Loftus Road, which left QPR four points adrift of their rivals at the bottom of the Premier League.
Parkes, who played in goal for Rangers between 1970 and 1979, said the only chance his old club had of escaping the drop was to change the manager.
He said: "There is only one person who can make the decision and that is Tony Fernandes.
"They have some tough games coming up and if he carries on backing Mark Hughes and they keep losing it is very difficult to get yourselves out of that position.
"Harry Redknapp is hovering in the background and he is a guy who will come in and make a difference straightaway.
"It is horrible when you see a manager in this position but I would think he would slowly be running out of time and I am not sure how long he can carry on in the job.
"You may have to bite the bullet and say it is time for Mark Hughes to move on.
"The longer he (Fernandes) leaves it the worse it will be for a new manager coming in and unfortunately that is what they need now, a new direction."