Rafael Da Silva flattered to be compared to former Manchester United captain Gary Neville
Rafael Da Silva admits it is flattering to be compared to Manchester United stalwart Gary Neville.
Last Updated: 24/11/12 12:23pm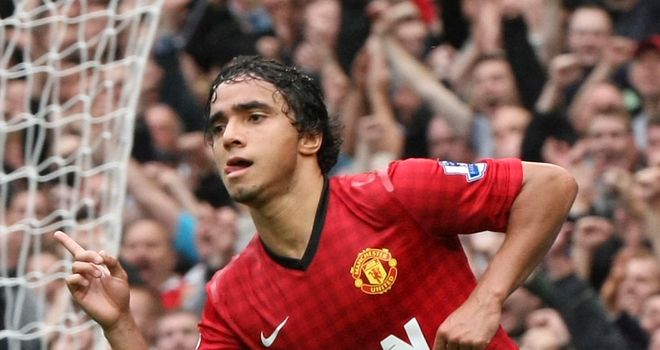 United boss Sir Alex Ferguson believes the Brazilian, who plays at right-back like Neville did, can become as good as the former captain.
The 22-year-old admits he is happy to be given the chance to become a regular in Ferguson's side, but he believes he still has a long way to go to match Neville's achievements.
"To speak about a comparison with Gary Neville is too much," Rafael is quoted as saying in The Sun. "He is one of my idols and it's not easy to become as good as him. I came to improve and that is still happening.
"I am very grateful to the manager for my chance but I am keeping a clear head and do not consider myself to be a star."
Rafael revealed he is working hard on building up his partnership with Antonio Valencia down the right side of the United team.
"Maybe this season I am a little quicker in everything I do and every day I try to increase my crossing ability," added Rafael.
"Antonio is an incredible winger and day by day we work very hard on our partnership.
"Our South American connection has helped.
"Mr Ferguson is always demanding we be a better combination when we attack without forgetting what we must do in defence."