Europa League: Tottenham fans' attackers delayed in court appearance
The two Italians charged with attempted murder following the attack on Tottenham fans will now appear in court on Sunday
Last Updated: 24/11/12 2:19pm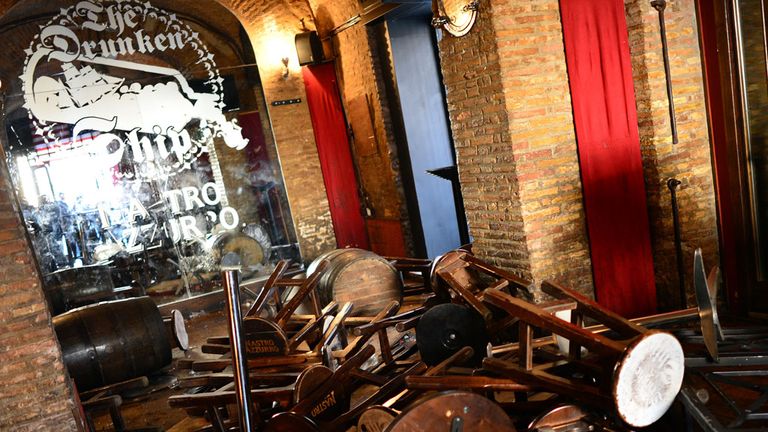 A spokesman for Rome police confirmed the pair were due to stand before a judge on Saturday but their appearance has been delayed by 24 hours.
At least 11 Spurs fans were injured in the attack in the early hours of Thursday morning when as many as 50 hooligans stormed the Drunken Ship pub.
Ashley Mills was the most seriously injured and remains in a Rome hospital after surgery having sustained stab wounds to his head and leg in the attack.
He is not in a life-threatening condition but is expected to remain in hospital for at least the next 24 hours, the police spokesman said.