Peter Schmeichel praises mental attitude of David de Gea after difficult start at Manchester United
Peter Schmeichel has praised David de Gea after a difficult start for the Manchester United goalkeeper.
Last Updated: 26/11/12 3:41pm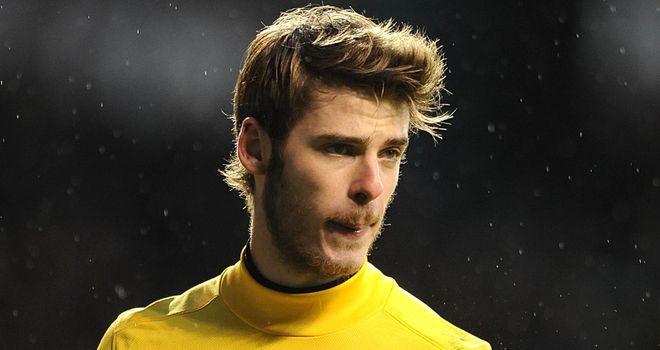 De Gea is hoping to feature in United's clash with West Ham on Wednesday after missing three games following the removal of his wisdom teeth.
And Schmeichel, who praised the way De Gea handled criticism upon his arrival at Old Trafford, believes there is more to come from the 22-year-old.
"I admire David," said the former Denmark international.
"I cannot remember anyone coming into Manchester United and being criticised the way he was.
"He was ridiculed every day. He was the subject of every debate in the media. Yet he still went out there with a smile on his face and managed to dig himself out of it.
"Very slowly he is working his way away from what people thought of him 18 months ago.
"You haven't seen him defend himself in the media or shifting the blame elsewhere. He just gets on with it.
"He is young. At 22 he has things to learn but, mentally, there is definitely material there."
A win for Sir Alex Ferguson's men against the Hammers would consolidate their place at the top of the table.