Alessandro Del Piero mulling over option to stay at Sydney FC for another season
Alessandro Del Piero says he is still considering a possible second year with Sydney FC in the Australian A-League.
By Edwin Chong
Last Updated: 12/12/12 5:02pm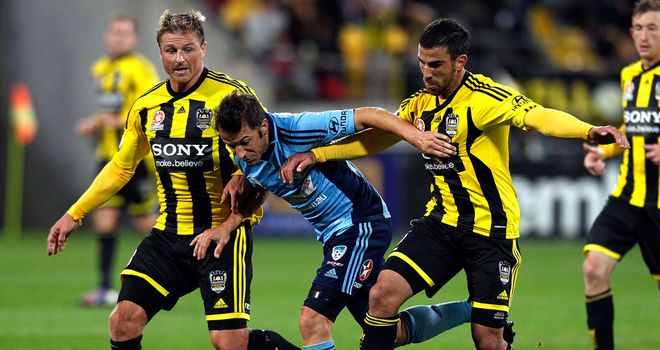 The former Italy international joined Sydney in September, and has scored five goals in eight appearances in an otherwise disappointing season for the club.
Del Piero's team currently prop up the A-League after 10 games, but the 38-year-old is currently mulling over an option to extend his stay for another season.
"We have been talking. We are waiting (for) what it (the club) decide...they wait (for) me," said Del Piero. "Everybody is waiting."
"We have discussed things. We have a good relationship, but at the moment we have to think day by day."
Sydney chief executive Tony Pignata claimed that the striker was willing to stay, but that the appointment of a new manager had delayed matters.
"We had preliminary discussions a few weeks ago and Ale indicated he was keen to stay," said Pignata.
"But the focus, as you would understand, has been on finding a new coach after Ian (Crook) left and getting the club back on track.
"Now we have appointed Frank Farina (as coach). It will be a matter for the board to sit down and sort out something in regards to Al in the next few weeks."