Sam Allardyce welcomes Carlton Cole's availability after getting 'a bit of justice'
West Ham boss Sam Allardyce has expressed his delight at having Carlton Cole available for the game against Reading.
Last Updated: 28/12/12 9:21am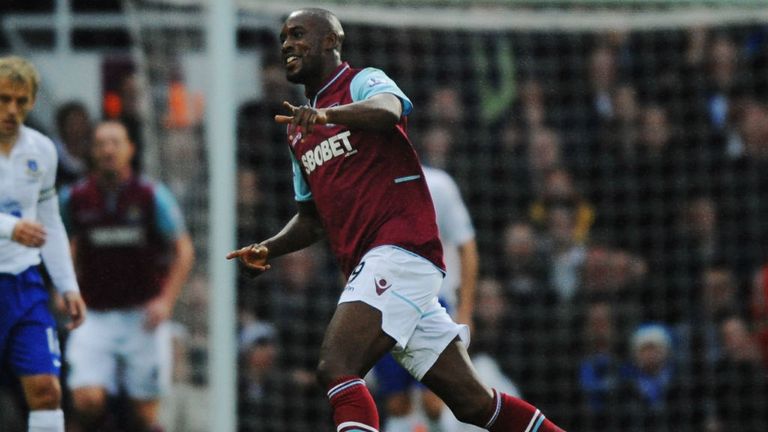 Cole was dismissed following a challenge on Leighton Baines in the 2-1 defeat at home to Everton, while referee Anthony Taylor also sent off Darron Gibson.
Both red cards have now been overturned and Allardyce is thrilled to have a player back who has performed so well in the absence of Andy Carroll, although he remains unhappy with the original decision.
He explained: "I believe we lost what would have at least been a point. I am convinced that we wouldn't have lost the game against Everton if we'd had Carlton on the field and it had remained 11 against 11.
"I am delighted that we have probably got a bit of justice as it deserved to be turned around.
"While you can say the foot was high, it was a genuine attempt and Carlton kept his eye on the ball . It's a really good outcome for us."
Allardyce added: "There was never any doubt in my mind. The way he is playing at the moment it would have been a massive loss for us.
"He's been outstanding for us since Andy Carroll got injured and we didn't want to miss a player of his importance for the next three very important games - Reading away, Norwich at home and a big Cup tie against Manchester United.
"To have experienced Premier League players available at this time of year is very important.
"This is a tough time for players mentally and physically but the mental side has to be the strongest to get the results."