Everton's Marouane Fellaini ready to see out long-term contract
Marouane Fellaini has admitted he aims to go higher in football but says he is committed to honouring his Everton deal.
Last Updated: 01/01/13 1:50pm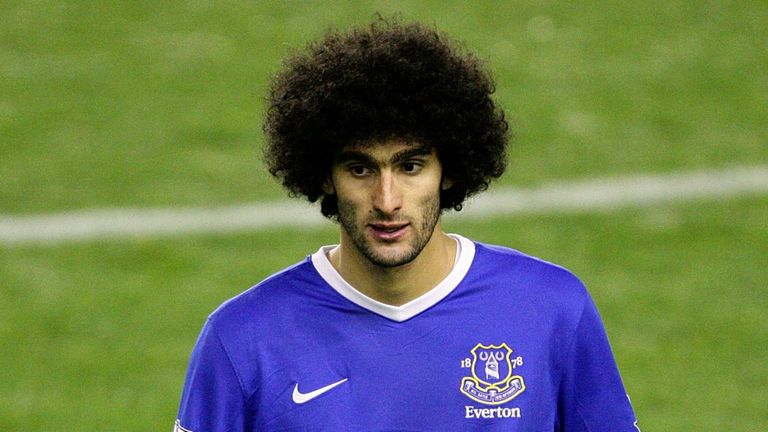 Fellaini has been linked with a move away from Goodison Park after emerging as one of the strongest players in the Premier League over the past couple of seasons.
He remains under contract at Everton for another three-and-a-half years and insists he is happy to stay for as long as the club want him.
"I want to go higher in football but I have a contract with Everton until 2016 and, if they want me to, I will see it out to the end," said the Belgian.
Fellaini is set to return to the Everton side against Newcastle United on Wednesday night after serving a three-match ban for headbutting Ryan Shawcross of Stoke City.
And manager David Moyes has urged his player to be more like Lionel Messi and not become so agitated if an opponent tries to unsettles him.
"The best person you have to look at is Lionel Messi. Every person targets him, they'll do everything," Moyes said.
"But all he ever does is get up and get on with it. That's the sign of a top player. It says to people, 'Whatever you do, it doesn't affect me'.
"I tell Felli that you just have to get on with it. If I was playing against Felli, I'd try and wind him up."
Fellaini admits he was wrong to react the way he did in the match against Stoke, saying: "My headbutt on Ryan Shawcross was frustration, as he had spent the entire game pulling and pushing me.
"But I shouldn't have butted him. I exploded and I am sorry for doing so."