Garry Monk seeking another win over Arsenal for Swansea
Swansea captain Garry Monk believes his side can complete a hat-trick of victories over Arsenal.
Last Updated: 05/01/13 1:37pm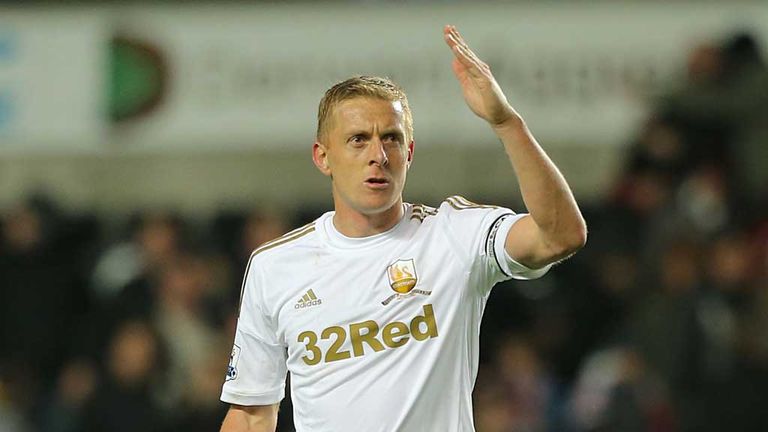 The Swans claimed a 3-2 victory over Arsenal in the Premier League last January and followed that up with a 2-0 win at Emirates Stadium in December thanks to Michu's double.
"The win last season was amazing and was fully deserved," said Monk.
"It was one of the landmark games of the first season and gave us a lot of confidence that we could perform in the Premier League, although this game is in the Cup we will take that into Sunday.
"It was a fantastic win at the Emirates as well, but that was also very deserved and that's the point we are trying to make.
"We played well for 90 minutes and it was a professional performance, but we know the FA Cup is going to be something different.
"We want to get the job done in 90 minutes and I think it will be a different game from the one at the Emirates because they've been on a decent run of form since then.
"But it does make a difference when you play these sides week in, week out.
"When you are a lower league club there is a bit more of the unknown but everybody is an established Premier League player now so it is a little less daunting.
"It's one to look forward to as a player and a big plus for us is that it's at home in front of our own supporters."