Swansea defender Garry Monk frustrated at his lack of first-team action
Swansea veteran defender Garry Monk has expressed his frustrations at a lack of first-team action.
Last Updated: 05/01/13 2:27pm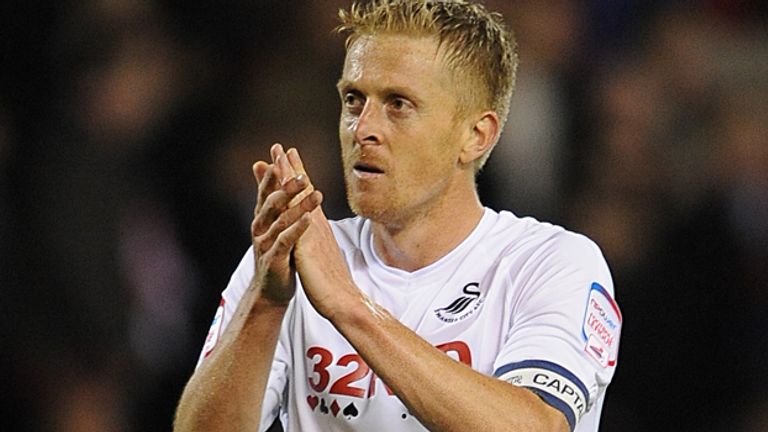 The 33-year-old, who arrived from Barnsley in the summer of 2004, insisted he wanted to stick around to fight for his place, despite being unhappy with making four league appearances all season.
And with the January transfer window potentially opening up opportunities to move on, the former Southampton and Sheffield Wednesday full-back said: "Swansea are my club, I've been here nine years.
"I do not want to go elsewhere so I am not really thinking about that right now. If there are options I will wait to see what the manager's thoughts are.
"I am in the squad and when I have played I think I have done well, but until I have spoken to the manager I can't say much.
"A lot depends on who the club bring in during the window and what the manager thinks. I feel fit and ready to play. Like every player on the bench you feel a bit wasted on the bench and that you could be doing a job for the team.
"I just make sure I am professional and train hard so that when I am called
upon I am ready."