Bolton boss Dougie Freedman helping Marvin Sordell overcome Twitter 'obsession'
Dougie Freedman is hoping to help Marvin Sordell settle at Bolton and sort out some 'small issues with his tweeting'.
Last Updated: 07/01/13 3:32pm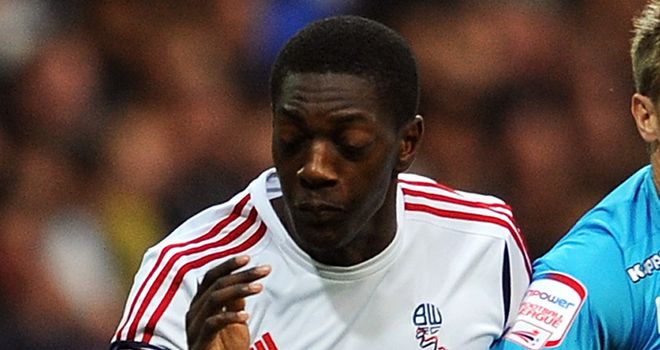 The Trotters players have been issued with social media guidelines since Freedman took charge in October, but the manager has been concerned by Sordell's persistent use of Twitter.
Freedman understands that it has been difficult for the 21-year-old to adjust to life at the club following his move from Watford a year ago, and is working with him to resolve the issues.
He says he has always been pleased with Sordell's attitude on the field and has no intention of forcing him out of Bolton.
"It has been quite a move for him and he's not quite settled," Freedman told the Bolton News. "There have been small issues off the field with his tweeting, let's not hide, and we're trying to deal with it.
"It could be bordering on an obsession with Twitter and Facebook and all the things that go on with these kids."
Sordell produced an impressive performance in Saturday's 2-2 FA Cup draw with Sunderland, and Freedman has been encouraged by what he has seen from the player.
He said: "We are trying to work with him - by taking his phone off him!
"He's never had a problem on the field. He works very hard at training, he's fit, and against Premier League opposition I thought he did reasonably well.
"We have just got to get him settled down and help him with some of the off-the-field antics."
Freedman added: "With my background working down in London with a lot of young kids I'm just as qualified as anyone to do that, so we'll give it a go.
"I'm really excited to get one or two of the younger lads in the team and Marvin is only 21 so it's going to take time.
"I have been here a couple of months now and I think we're seeing glimmers of hope now with him."