Leeds have received enquiries about Paul Connolly and Danny Pugh
Paul Connolly and Danny Pugh could be the next players to leave Leeds as Neil Warnock looks to overhaul his squad.
Last Updated: 11/01/13 12:59pm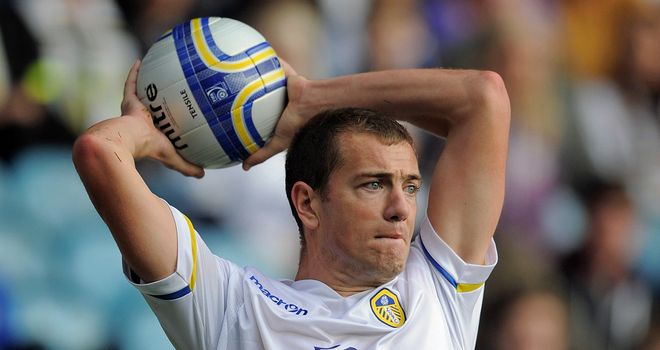 Andy Gray joined Bradford on Wednesday, while central defender Patrick Kisnorbo joined Ipswich on loan for an initial month last week.
Connolly and Pugh are among those who could be next to find new clubs.
Warnock said: "We've had a couple of enquiries for Connolly and one or two of the youngers lads, but there's not an awful lot left unless somebody comes in for the fringe players.
"We've had one or two enquiries about Danny Pugh. Danny is considering his options. He'd like to stay in the Championship if he could, but there's one or two clubs looking at him and there may be one or two who aren't available now, but who may become available if and when we sign one or two of our targets.
"That's the case everywhere and it usually all comes down to the last day of the transfer window."
Warnock added: "Andy (Gray) never got a look in really because Becchio has done so well, but I can't fault him. He's been a super pro and I said to Phil Parkinson last week that he'll do their club a lot of good.
"He's still got ties at Leeds and I think he'd like to do some coaching here with the academy at a later date and he's more than welcome. He's conducted himself excellently."