Adriano Galliani attempts to make sense of goings on at AC Milan
Adriano Galliani distances AC Milan from Mario Balotelli and Didier Drogba and denies bid made for Kevin-Prince Boateng.
By Simone Bargellini
Last Updated: 11/01/13 2:58pm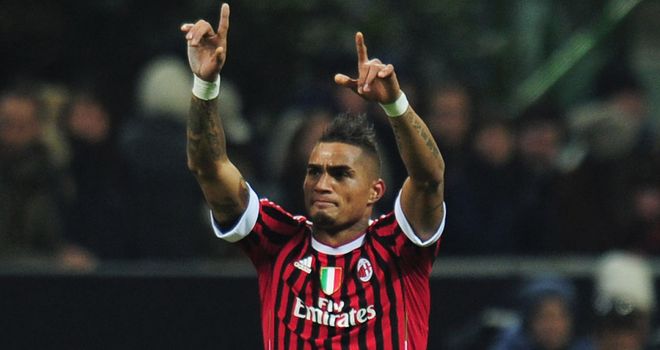 With the January transfer window now in full swing, clubs such as Milan find themselves dominating gossip columns on a daily basis.
Galliani has sought to make it clear that the vast majority of reports are wide of the mark.
He insists Galatasaray have made no bid for Boateng, that no approach will be made for Manchester City's Balotelli as the club are well stocked for forwards and that Drogba has offered no indication that he would be interested in making a move to Serie A.
Galliani said: "I assure you there has never been a proposal for Boateng, and if there had been I would have said no. The president of Galatasaray came to Milan only for a courtesy visit.
"Balotelli to Milan? Robinho has remained with us and we cannot take another striker.
"Drogba? I don't think he will come to Italy."
On other business, Galliani added: "We rejected an offer from Zenit St Petersburg for (Ignazio) Abate, but we have not received any bids for (Luca) Antonini."