Petr Cech joins calls for Chelsea to reward Frank Lampard with new deal
Goalkeeper Petr Cech has joined the clamour for Frank Lampard to be offered a new contract at Chelsea.
Last Updated: 14/01/13 1:13pm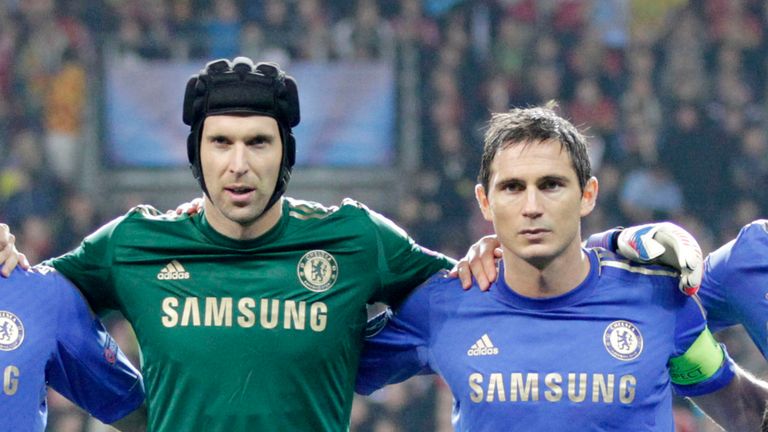 A Stamford Bridge exit seems imminent for Lampard following his agent's admission that a deal beyond the summer had not been forthcoming.
But Cech has echoed supporters in calling for the England international to be rewarded for a series of impressive performances this season - the latest at Stoke on Saturday - and insists he remains a key figure.
Cech said: "There are still six months to go until the end of the season so we will see whether he stays or not. I'm not a director but if he keeps playing like that he will keep asking about the extension.
"The team has changed, his age has changed, but he's still important for the team.
"He might not start every game or play every game but when he plays he plays well with his quality and experience, so this is something that is great to see.
"I've known him for a long time and he's been a fantastic player for the club, and he continues to be so."
Chelsea interim boss Rafael Benitez appears to have no say in the decision but insists the uncertainty is not causing a problem.
"I have talked about this 100 times now," Benitez said after the 4-0 win at the Britannia Stadium. "He's under contract, he's a good player. He has to keep performing and he's fine. I think it's not an issue at the moment."