Sir Alex Ferguson praises Robin van Persie but says there is more to Manchester United than just him
Sir Alex Ferguson has rejected claims that Manchester United are turning into a one-man team.
Last Updated: 17/01/13 11:39am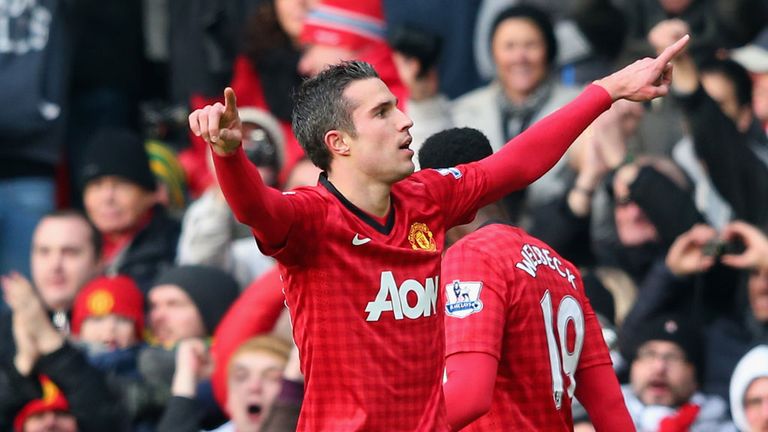 Much has been made of Robin van Persie's impact since his arrival at Old Trafford last summer, but Ferguson insists there is more to his team than the in-form Dutch striker.
Van Persie has scored 10 goals in his last 10 appearances and earned warm praise from his manager, but Ferguson is anxious to point out that he is not their only threat.
"I don't go along with the idea we have become a one-man team," Ferguson told United Review.
"There was a time in our history when one man did carry us for a while. Eric Cantona kept us in contention with his goals when a few others were off the boil.
"But things are quite different now. Javier Hernandez has weighed in with 12 goals while Wayne Rooney is currently on nine.
"Two defenders, Johnny Evans and Patrice Evra, have chipped in with eight between them so it doesn't stand up to see us as a one-man band overly dependent on van Persie, brilliant as he has been at both making and taking goals.
"He is absolutely relishing his new challenge. He is the right player, at the right club, at the right time.
"He has a winning mentality, but as he points out, it is one that goes right through the squad and one that will hopefully see us push on in both league and the cups and successfully navigate what is a busy and challenging period."