Football Supporters Federation seek away ticket price cap
The Football Supporters Federation announce a campaign designed to cap the price of away tickets.
Last Updated: 17/01/13 1:34pm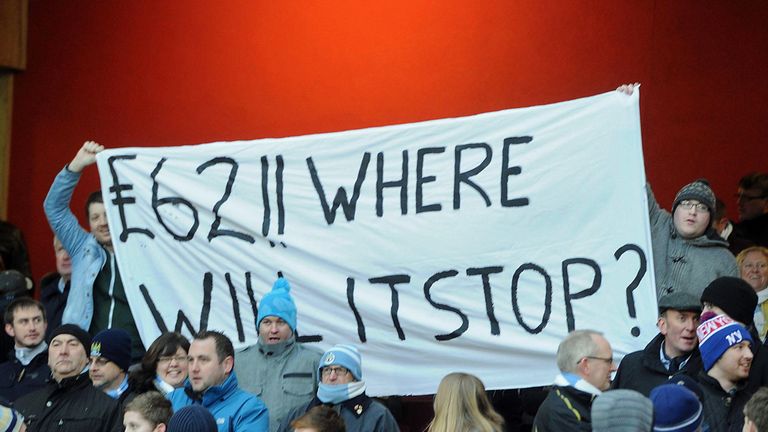 The 'Score Campaign', which will be launched in Manchester next Thursday, aims to limit tickets to a maximum price of £20.
The announcement comes days after 900 tickets were returned by Manchester City fans, who refused to pay the asking price of £62 to watch their team play at Arsenal.
FSF deputy chair Martin O'Hara said: "Those who follow their team away are the distilled essence of the football fan - the hardcore. Without away fans the atmosphere at games dies and football loses a large part of what makes it so special.
"Travelling supporters spend the most time and money on their team and that deserves recognition and reward. In the short term clubs might make a few extra quid by squeezing away fans dry but long-term vision is required.
"Away attendances are in decline and something must be done by the clubs before that becomes terminal. Who wants to go to games without away fans, games without passion?
"We believe that an away ticket price cap of £20 would make football more affordable and halt the decline in away fan attendances. The Score Campaign aims to make this a reality."
The FSF say one of their recent surveys revealed that nine out of 10 football fans feel ticket prices are too high.