Premier League: Clint Dempsey pleased with Tottenham attacking role
Clint Dempsey insists he will not surrender his place in the Tottenham attack to Emmanuel Adebayor.
Last Updated: 21/01/13 4:28pm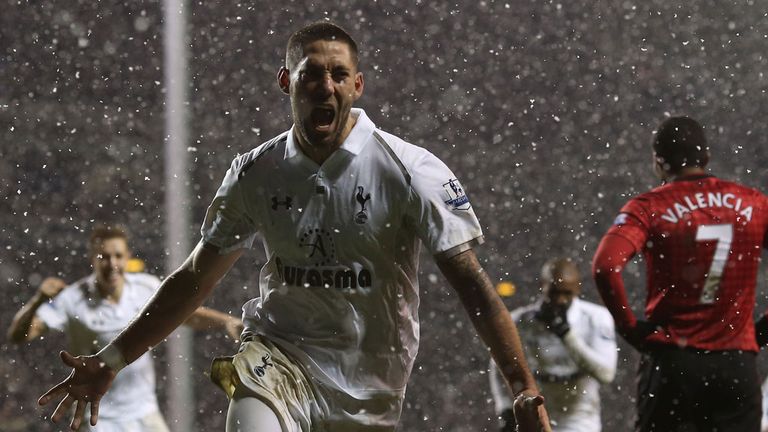 The 29-year-old was paired in attack with Jermain Defoe by Andre Villas-Boas for the game against Manchester United on Sunday and rewarded his manager with a 93rd-minute equaliser.
With Adebayor certain to miss Tottenham's next two games, Dempsey is determined to make the most of his opportunity in the starting line-up.
"Ade is a great player and he is going to be missed, but there is competition," said Dempsey, who has seven goals this season.
"You try and fight for a spot and when you get an opportunity to play you want to stand up and take advantage of that opportunity.
"For me it was a slow start to the season so it's good to be chipping in with goals now and repaying the club for their belief in me. Hopefully there will be more goals to come because that's why they brought me here.
"I can play that position (striker). It's a position I feel comfortable in, a position I have played a lot this season and I feel like I am starting to feel more comfortable there.
"Now it's about just trying to create more chances in the attacking third, whether it's getting goals or getting assists and I feel like I have been on a good run of form."