West Brom midfielder Zoltan Gera undergoes successful knee surgery
West Brom midfielder Zoltan Gera is ready to start his rehabilitation after having an operation on his injured knee.
By Juha Pal
Last Updated: 29/01/13 2:58pm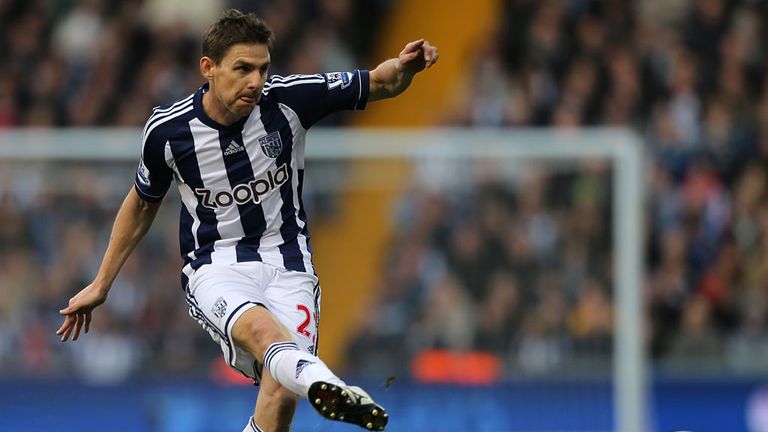 Gera ruptured his anterior cruciate ligament in West Brom's FA Cup tie against Queens Park Rangers earlier this month and has been ruled out for the rest of the season.
The 33-year-old has vowed to play for the club in the Premier League again, although he will not rush the recovery process and has to spend the next six weeks on crutches.
"Of course I'm quite tired and I have pains as a result of the surgery but this is normal," Gera told Hungarian website Csakfoci.hu.
"Doctors said everything went well and the torn ligament was repaired in my knee. I plan to leave the hospital today and go back to England.
"All I know is that I have to wear something on my knee. I must use crutches and it's important to have a lot of rest.
"I also have to pay attention to my muscles which can be weakened after the surgery."
To find out more about live football on Sky sports, Click here