Stoke striker Michael Owen avoids FA action over Mikel Arteta clash
Stoke striker Michael Owen will not face any action from the FA following his reaction to Mikel Arteta's challenge.
Last Updated: 04/02/13 2:03pm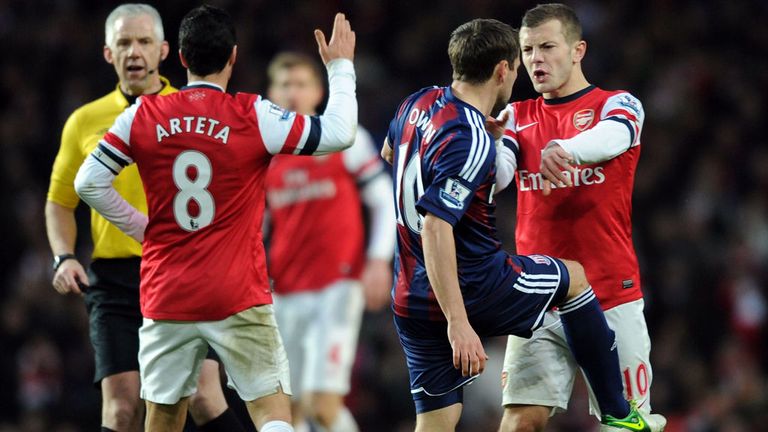 The 33-year-old, an 84th-minute substitute for Geoff Cameron, appeared to lash out at Arteta, catching him on the back during the Premier League clash.
Referee Chris Foy saw the incident but did not take any action against the former England international at the time, which prevents the FA from issuing any retrospective punishment.
Speaking after the match Stoke boss Tony Pulis said: "Arteta's challenge was poor, but Michael should not do that."
Stoke were trailing to Lukas Podolski's deflected free-kick when the incident happened.
Arteta revealed the players had apologised to each other after the game.