Mladen Petric is determined to become a regular starter for Fulham
Fulham striker Mladen Petric is frustrated by a lack of first-team starts but is willing to fight for his place.
Last Updated: 06/02/13 5:53pm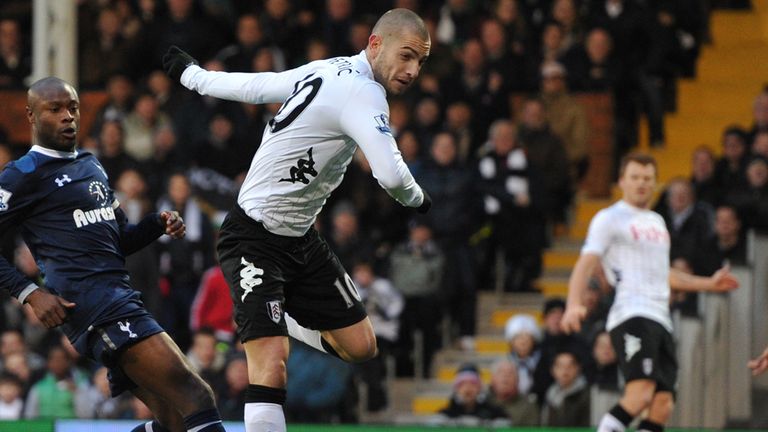 The 32-year-old joined Fulham on a free transfer in the summer but was soon pushed into the shadows by the signing of Dimitar Berbatov from Manchester United.
Petric scored twice in Fulham's Premier League opening day win over Norwich but has hit the target just three times since.
The former Hamburg frontman, though, is determined to work his way back into the Fulham side.
"From the beginning of the season I was hoping to play more but I didn't so we will see," he said.
"I always try to give my best when I come in and in the end the gaffer is the man who decides so we will see what happens.
"I'm very happy to be here and everything is fine, it is just the fact I'm on the bench and I would like to play more."
Jol's preference is to play just one striker with Berbatov often picked ahead of Petric.
The two played together in the 3-0 defeat against Tottenham back in December and Petric believes they could easily fit into the team as a partnership
"Of course I think we can play together," he added. "We played together against Tottenham and for me that was one of the best performances in the first 60 minutes so we showed that we can do that."
To find out more about live football on Sky sports, Click here