Therapist: Gascoigne in hospital but his life is not believed to be in danger
Paul Gascoigne's therapist has confirmed that the former England footballer has been admitted to hospital.
Last Updated: 10/02/13 4:08pm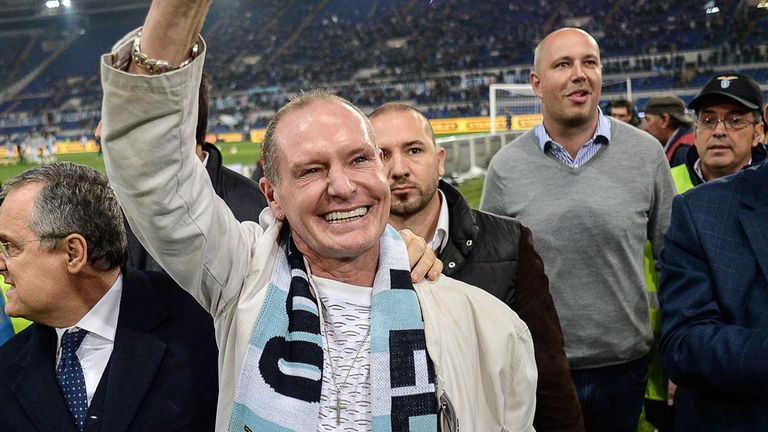 However, John McKeown says there are no fears for the life of the 45-year-old, who is being treated for alcohol addiction.
Capped 57 times by England in his playing days, Gascoigne flew out to the United States last week and was admitted to the Cottonwood rehabilitation centre in Arizona so he could be treated for his addiction.
But reports emerged this weekend stating that the former Newcastle, Spurs, Lazio and Rangers man's health had deteriorated and that he had been taken to intensive care.
The clinic could not comment due to patient confidentiality but McKeown, a therapist who has been working with Gascoigne for over 10 years, has now released a statement.
He said: "Following reports today, I feel it's appropriate to bring people up to date on Paul Gascoigne's condition.
"Paul has experienced severe complications with his detoxification. This is not unusual for someone who has been drinking as heavily as he has.
"Paul was transferred from the US Clinic Cottonwood to a local hospital to be monitored, so as to be completely satisfied that there are no other complications to his health.
"He is still receiving that care but the hospital has reassured me that he is up and about and walking around. There are no fears for his life. We will aim to keep everyone updated."