Chelsea's Florent Malouda ridicules club for ongoing exile from first team
Chelsea midfielder Florent Malouda has ridiculed the club for his ongoing exile from the first team.
Last Updated: 11/02/13 5:39pm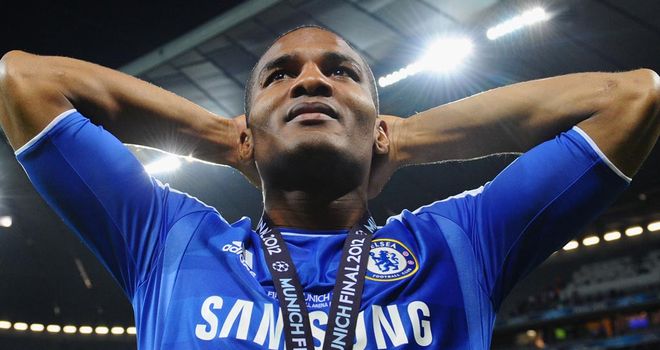 The 32-year-old France international, who moved to Stamford Bridge in the summer of 2007, was excluded from the 25-man first-team squad and has spent the season training with the Under 21 team.
Malouda told France-Guyane: "The details I'll explain when I'm free, but the strategy they use is to make me look like a player seeking substantial compensation.
"It's petty but more than anything else it makes me smile because it shows how these people regard me. If you are excluded for one year, it is very, very long. You must be armed mentally.
"All this is done to break me mentally, but in reality it motivates me enormously."
Malouda has been linked with a move to Anzhi Makhachkala with the Russian transfer window open until the end of February.
He declined to reveal more due to "confidentiality", but is likely to open up on his anticipated release this summer.
Malouda, who arrived at Stamford Bridge in July 2007 from Lyon for around £13.5m, tweeted a picture in September of the club's U21 headquarters, with the message: "This is where I'll train for my last season with the Blues!!!"