Lewis Holtby denies Gareth Bale makes Tottenham a one-man team
Tottenham new-boy Lewis Holtby is adamant Spurs are not a one-man team despite the form of winger Gareth Bale.
Last Updated: 12/02/13 8:23pm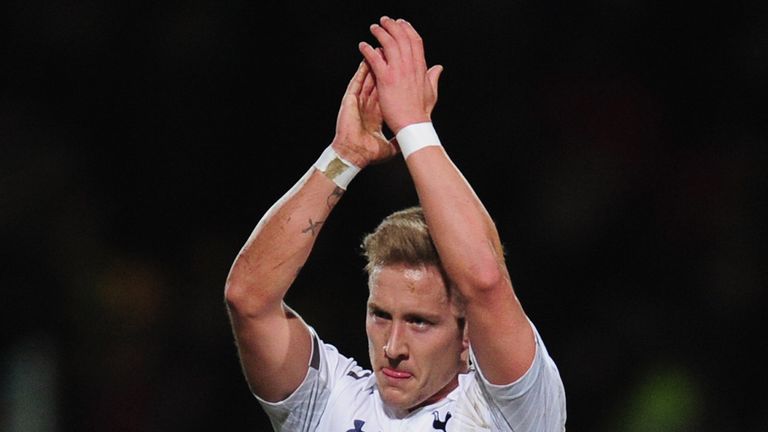 Wales international Bale has scored four goals in his last three games for Tottenham, taking his tally in the Premier League this season to 13 as they push for a UEFA Champions League spot.
Holtby, who arrived at White Hart Lane from Schalke in last month's transfer window, knows the winger is an integral part of Andre Villas-Boas' side.
But the 22-year-old Germany international insists there is more to Spurs than just Bale.
He told the Daily Star: "He's a world-class player. What he's producing week in, week out is fantastic and to have a player like Bale makes the difference.
"But it's not only Gareth. You have to give the credit to the others. It's a great team. Of course he scores goals. He is perfect for us but every player in the team works hard for the club.
"You see (goalkeeper) Hugo Lloris, how he saved the chance at the end against Newcastle. The defenders put their bodies into every shot. Everyone is working really hard, that's the key."
Positive
Spurs currently sit fourth in the table, just a point behind third-placed Chelsea, and Holtby is positive over their chances of returning to Europe's top club competition next season.
"The squad, the club, is getting bigger every time and we deserve to go into the Champions League," he added.
"It's a long way and a very hard route, but I think with this squad, the whole background staff, everything is there."
Holtby is already eyeing silverware with Tottenham in this season's UEFA Europa League as they prepare for their last-32 first-leg tie with French side Lyon at White Hart Lane.
He said: "We can definitely win it. I think we have the team and squad to get that trophy."
To find out more about live football on Sky Sports, Click here