WADA chief says football must do more to combat drug cheats
Football must do more to combat drug cheats, according to World Anti-Doping Agency president John Fahey.
Last Updated: 12/02/13 8:26pm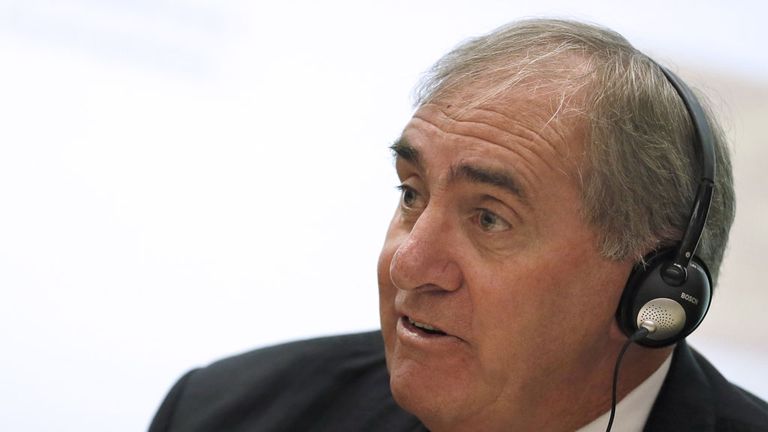 Doping in sport has been thrust into the limelight following the revelations that cyclist Lance Armstrong used drugs throughout his career and that the use of banned substances is widespread in Australian sport.
Arsenal manager Arsene Wenger believes current controls in football are not strict enough, while a number of top tennis players, including British number one Andy Murray and 17-time Grand Slam winner Roger Federer, have called for more testing in tennis.
One of the performance-enhancing drugs used by Armstrong was EPO, something football is not doing enough to detect says Fahey.
"I simply say this about football - they are not testing enough for EPO," claimed the Australian. "They can do more and we encourage them to do more. Whatever the sport, wherever it is in the world, more can be done.
"I saw some examples recently, in tennis, where senior players were saying they were not tested terribly regularly. I would say tennis can do more, as can football do more."
Fahey also advocates the use of athlete biological passports to combat the use of drugs.
"Again, use intelligence, not just more tests. While testing is a good deterrent factor and may be an effective way of catching people, I would argue the athlete biological passport is a very effective tool," said Fahey.
"Why isn't football using it? Again, why aren't the four football codes in my country using it? They can and in my view it would make them more effective."