Ron Vlaar confident Villa can move from relegation zone following West Ham win
Ron Vlaar believes Aston Villa have what it takes to escape a relegation battle following victory against West Ham.
Last Updated: 14/02/13 1:40pm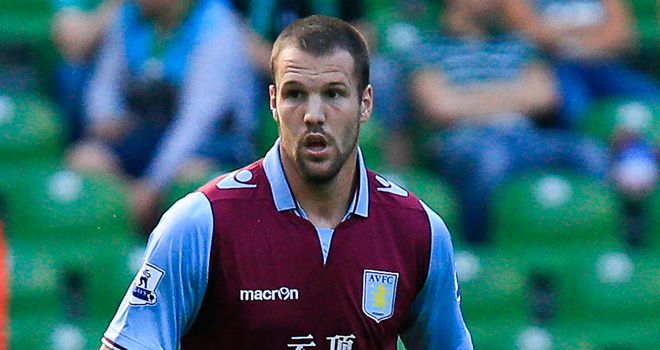 Paul Lambert's men picked up their first win since December 15 in Sunday's clash, after throwing away leads against West Brom, Everton and Swansea already in 2013.
And the Villa skipper, while delighted with the much-needed lift, says his team will now take confidence from the win for the remainder of the season.
"It was big - we realise that for ourselves and for the fans and every employee at Villa because we needed this so badly and it finally happened," said Vlaar.
"We have to go on. It is only one win and we want more. We have to look forward to the next game.
"Everybody was very happy and you could feel the relief in the stadium and in the dressing room.
"We really deserved the win. The lucky finally came on our side so it was really good.
"It was great and very important win for us. It was almost there a couple of times in the weeks before and finally it happened so it was great for us.
"If you win you want to go straight in to the next game but if you lose as well you want to make things right.
"We have no game this weekend and we have to move forward to the next game now".