Bayern chief hints at summer move for Dortmund's Robert Lewandowski
Bayern Munich's chairman has hinted the club may make a big summer move amid talk linking them with Robert Lewandowski.
By Thomas Zocher
Last Updated: 01/03/13 4:39pm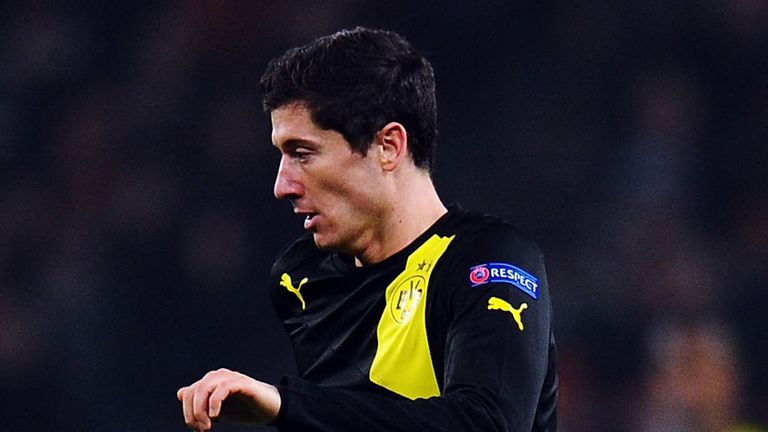 Rummenigge concedes that the club may have to leave their business until a little later than usual due to incoming manager Josep Guardiola and his need to settle in Germany, but confirmed that Bayern would be making signings this summer.
Bayern are currently 17 points clear in the Bundesliga title race and have one foot in the UEFA Champions League quarter-finals after beating Arsenal 3-1 at the Emirates. They beat Borussia Dortmund in midweek to reach the DFB Pokal semi-finals.
Chairman Rummenigge, who has been in his position since 2002, dropped a hint regarding the purchase of Polish striker Lewandoswki.
Asked about speculation linking Bayern with the striker, Rummenigge told tz newspaper."I have got to know that often one big signature gives more success than three small deals.
"Look at Manuel Neuer, Franck Ribery, Arjen Robben and Javi Martinez.
"All of them were expensive deals, but all of them helped us a lot in just one step."