Liverpool winger Philippe Coutinho insists he will cope with the physical demands of the Premier League
Liverpool new boy Philippe Coutinho is confident he will be able to handle the physical nature of the Premier League.
Last Updated: 02/03/13 7:46pm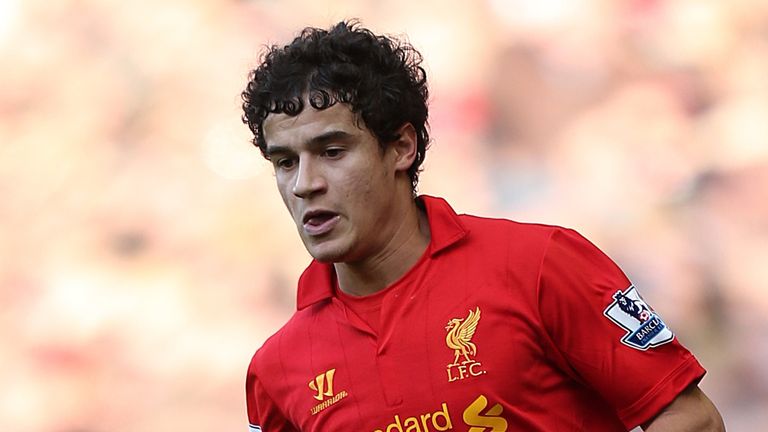 Countinho, who joined Liverpool from Inter Milan in January, has caught the eye in two league appearances for the Reds scoring in the 5-0 win over Swansea.
The diminutive attacker is not worried about being targeted by opposition defenders and insists he will cope with any rough treatment that comes his way.
"I'm quite calm about the physical side of the game here," Coutinho said. "If I get knocked down, I will get up and carry on playing. Will I kick them back? No. I will have to score some goals first!
"Of course [the physical nature] can be a challenge but before I came here Lucas [Leiva] had told me about the style of play. I always knew the type of football here would be much harder, but with the help of the manager, staff and players I will try to adapt as quickly as possible."
The Brazilian, who was regarded as one the best young talents to emerge from South America when he starred for Vasco Da Gama, is keen to prove his worth at Liverpool
"Every time you come into training every day you see the European Cup and that gives you all the motivation you need," added Coutinho. "Liverpool has huge players who are idols to many people.
"I'm young and learning and when you want to decide to sign for a club like Liverpool, these are factors you consider. Liverpool is still a huge club all over the world. Hopefully I will have a long career here.
"I need to spend some time at a club but I also need to enjoy my football, to play my best. I need to take account that I am in the middle of huge players and I want to carry on learning my trade.
"The pressure I have is to play well and do my best for the team. I am well aware I am representing a huge club."