Stoke boss Tony Pulis has called on the club's fans to take a reality check
Tony Pulis has called for some of Stoke's fans to take a reality check after coming in for criticism.
Last Updated: 04/03/13 9:27am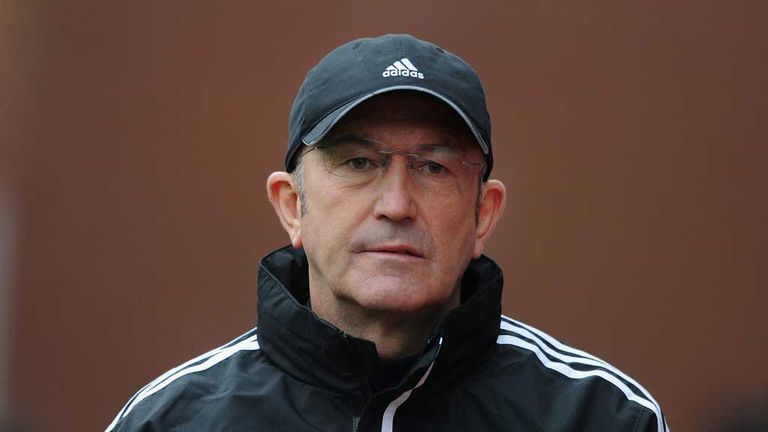 Pulis has come under fire from some of his own supporters after seeing his side lose to West Ham at the Britannia Stadium on Saturday.
Stoke have won only one of their last nine Premier League games and Pulis is now finding himself a victim of his own success with supporters frustrated with a perceived lack of improvement.
"You have to accept there is going to be criticism," said Pulis.
"It's such a tough job at this level. The fans want improvement year after year. But someone has to take a reality check now and again.
"I watched Bolton last Tuesday. I saw Wolves play in a relegation fight in the Championship - and Blackburn. Three clubs who've been relegated and we are fortunate to be where we are.
"The problem you have is that the more successful you are in terms of what we have achieved and the size of the club, people want more. But that's life. If you don't accept that, you shouldn't be a manager."