Hearts deny Vladimir Romanov resignation as club owner
Hearts have denied suggestions that Vladimir Romanov has stepped down as owner of the club.
Last Updated: 05/03/13 5:19pm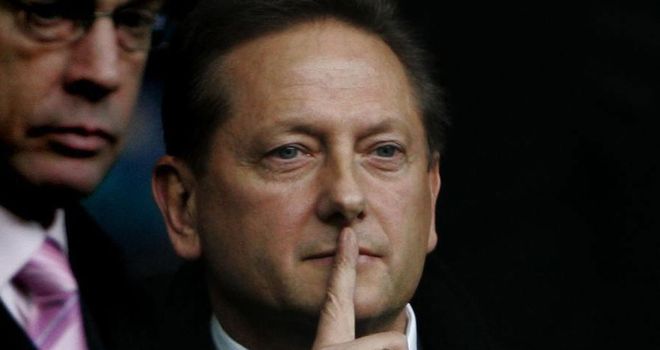 Romanov and the rest of the board of Ukio Banko Investicine Grupe (UBIG), the investment group who own Hearts, recently resigned their positions at the bank.
But the Edinburgh club are keen to emphasise there have been no changes to the boardroom structure at Tynecastle.
"Despite recent changes to the Board at UBIG, the Board structure at Heart of Midlothian remains unchanged," Hearts director Sergejus Fedotovas said in a statement on the club's official website.
"The information that Mr Vladimir Romanov has relinquished his control of Hearts is pure speculation and we do not have any information to that effect.
"Changes at UBIG board do not reflect any changes in the holding structure of Mr Romanov's ownership.
"I would like to reassure supporters of the club that the Board of Hearts' focus is entirely on this club and continuing the work that has allowed us to be within touching distance of having a self-sustainable business.
"This then allows us to truly develop the club both on and off the field in the seasons ahead. It is a work in progress at the moment but we are satisfied with the progress being made.
"It is also right to acknowledge that one of the principle reasons for us being unaffected at this stage by events in Lithuania is the excellent support that the fans and staff have provided to the club.
"With this continued support and ongoing diligence by the club's Board of Directors we believe that there is no threat to Hearts."
Romanov put the club up for sale in November 2011 but is yet to find a buyer, having already rejected a bid from Italian businessman Angelo Massone, the former owner of Livingston.
Hearts also later issued a strong-worded statement denying they had informed staff at a meeting on Tuesday that the club was on the verge of going into administration.
The statement added: "The club can categorically state there was no such meeting and no such message imparted to staff."