Man City striker Carlos Tevez arrested on suspicion of driving while disqualified
Manchester City forward Carlos Tevez was arrested on Thursday on suspicion of driving while disqualified.
Last Updated: 08/03/13 9:01pm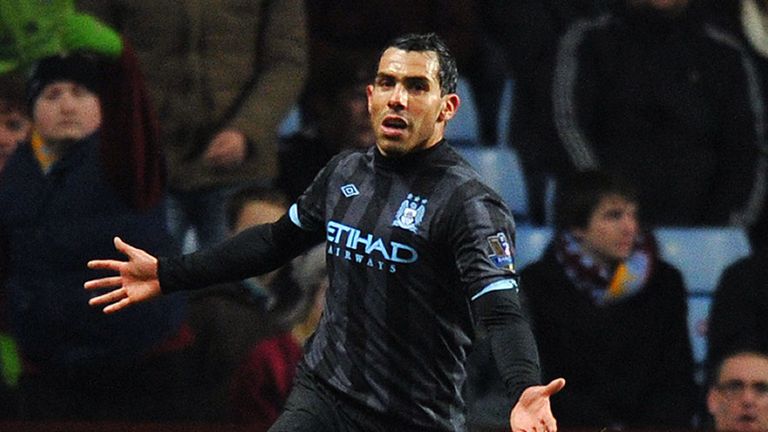 The Argentina international, who was banned from driving for six months on 16 January, was arrested near his home in Cheshire on Thursday evening, before being released on bail.
A spokeswoman for Cheshire Police said on Friday: "At 5.13pm yesterday police arrested a 29-year-old man from Alderley Edge on the A538 in Macclesfield.
"The man was arrested on suspicion of driving whilst disqualified and has since been released on police bail."
A spokesman for Manchester City said the club consider it a police matter and will not be making any comment.
At a court hearing in Manchester in January, Tevez was given a six-month ban and was ordered to pay £1,540 in fines and costs.
Tevez did not attend the hearing but pled guilty to two counts of failing to provide information relating to incidents in which his car was clocked speeding, although he denied that he was driving the car at the time.
His solicitor told the court that Tevez did not recognise the word 'constabulary', which had been written on the letters sent by the police.