Manchester City's Samir Nasri will fight for his future at the club, says his agent
Samir Nasri's agent insists that he will fight for his future at Manchester City.
By Patrick Haond
Last Updated: 09/03/13 4:18pm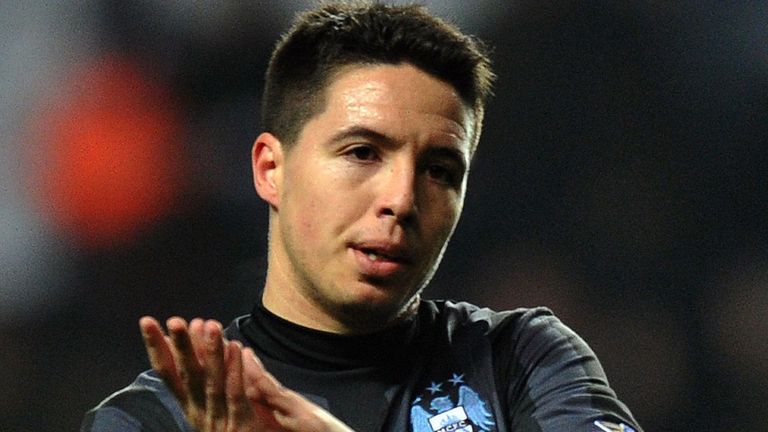 The 25-year-old French international has been far from his best this season and has started just half of City's Premier League games.
Nasri has been publicly criticised by Roberto Mancini for his performances this season, which came after a difficult Euro 2012 campaign which saw the player clash with a journalist which saw him banned by the French Football Federation for three games.
But his agent Jean-Pierre Bernes is predicting his charge to bounce back, he told L'Equipe: "We can not be condemned forever because you had a clash with a journalist.
"Anyway I am absolutely not worried. Sami's value has not vanished, everyone knows it.
"Look at Ribery, two years ago everyone wanted to throw him away. Nowadays Franck is the French team and Bayern star because he worked hard and that is the way which Samir has to follow, he knows it and he will fight."