England hopeful Ben Foster praises influence of Roy Hodgson
West Brom goalkeeper Ben Foster has praised Roy Hodgson's new-look England as he bids for a recall.
Last Updated: 09/03/13 12:47pm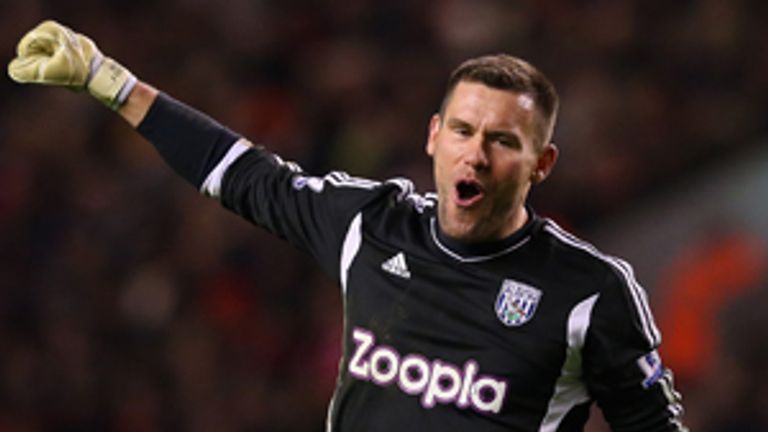 The 29-year-old has ended his self-imposed two-year international exile and is hoping to be included for the forthcoming World Cup qualifiers with San Marino and Montenegro.
Foster said: "When you look at the way we're playing it's great. Against Brazil we played some really good football. Proper, good English-style football.
"The players really worked hard and were so dogged and we see the likes of Jack Wilshere now in midfield, really rattling around.
"It's brilliant to see and the fans love it. As long as you're running around, giving everything you've got in every minute of the game, really putting your body on the line, they will take that.
"Roy has put that kind of feeling back in the national team, which is nice, because now the fans really are starting to get behind us and willing us to do really well, which the players are really receptive to."
Looking ahead to World Cup 2014, Foster is hopeful England can shake off the tag of under-achievers, adding: "I think it's likely we could do a lot better than we have in the past."
"My memories are the same as everybody else's, a lot of hype and then usually out in the quarter-finals. It would be nice to kick on and do a little bit more than that now."