Wenger: We can beat Bayern
Arsenal manager Arsene Wenger has called on his side to believe the impossible dream when they head to Bayern Munich.
Last Updated: 10/03/13 10:31pm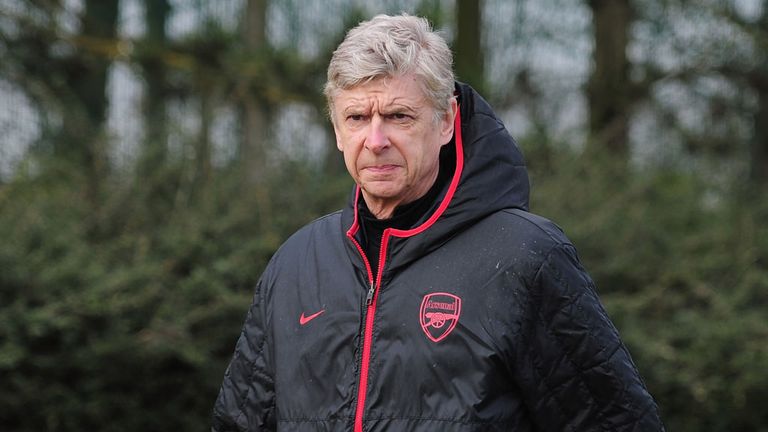 Arsenal manager Arsene Wenger has called on his side to believe the impossible dream when they head to Bayern Munich.
The runaway Bundesliga leaders already have one foot in the quarter-finals of the UEFA Champions League after delivering a European masterclass with a 3-1 win in London a fortnight ago.
Wenger, though, challenged his beleaguered squad - who look set for another campaign without a trophy and face a battle to get back into the top four of the Premier League following last weekend's defeat at Tottenham - to rise to the occasion at the Allianz Arena on Wednesday night.
"There have been a few wins by Arsenal in the Champions League that we are all very proud of. We just have to convince ourselves that we can do it in Munich as well," Wenger told Arsenal Player.
"Yes, the chance is small, but the chance makes the impossible possible.
"That would be a great credit for our team if we do it. We have to try to achieve it."
Bayern took full advantage of some familiar poor Arsenal defending as they swept into a 2-0 half-time lead at the Emirates Stadium.
The Gunners, however, can draw strength from the spell they had just after Lukas Podolski's goal, when Olivier Giroud missed a golden chance to level the tie at 2-2.
Mario Mandzukic's scrambled effort gave the Germans a third away goal which should prove enough to protect next week, but the Croatian has nevertheless warned against any complacency from the hosts should Arsenal come out all guns blazing.
Wenger fully expects his men to do just that. "Our mentality is to go there, not resigned, but ambitious and provoke things, not go there and think 'we will not qualify anyway'. No, not at all," he said.
"We have to go there and give ourselves a chance to qualify with everybody believing we can do it. We have to behave on the football pitch like a team who wants to do it. That will be the task in the preparation.
"How will we go into the game tactically? I haven't decided yet. It will be with an ambitious plan, that is for sure."
Wenger feels Munich's superiority complex could prove their undoing.
"We have to try to put Bayern on the back foot, subconsciously anyway, they think they are through and we have to subconsciously think that we can do it.
"The only way to do it is to have a very positive attitude from the start."