Bayern Munich midfielder Javi Martinez warns against complacency
Bayern Munich star Javi Martinez is expecting a 'crazy game' when Arsenal arrive looking to overturn a 3-1 deficit.
Last Updated: 10/03/13 2:06pm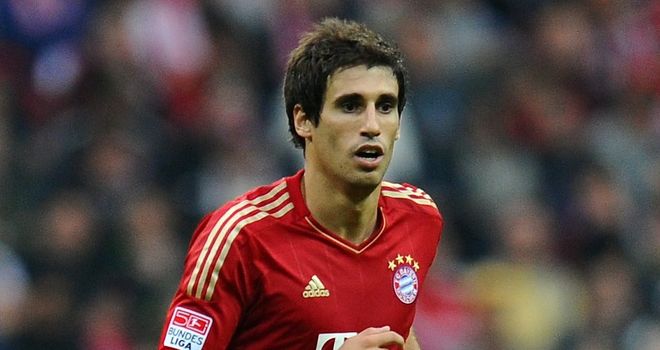 The Bundesliga giants proved a far superior side at the Emirates last time out and will look to take their place in the Champions League last eight by killing the tie off at the Allianz Arena on Wednesday.
However, the 24-year-old Spaniard has called on the Bavarians to keep a cool head and expects Arsene Wenger's side to go for the jugular from the opening whistle.
He told the Daily Star: "I think it will be an open match. Arsenal need a crazy game to create spaces on the pitch and score goals. We need to keep our heads and rely on our system.
"We cannot think about what happened in the first match.
"This Bayern squad has a winning mentality and our rivals fear us because we are serious contenders for the Champions League.
"Bayern dream of reaching another final and I consider that we have a good chance of getting there. We have to make sure we don't fail."
"We need to concentrate for the full 90 minutes because to go out after leading 3-1 would be a huge blow for us.
"Nobody is thinking in this way but we all know Arsenal will arrive in Germany playing for pride and looking for revenge."
"People have criticised their performance - but we totally ran rings around them."