Everton boss David Moyes insists he retains appetite for the job
David Moyes insists he retains a passion for the Everton job despite seeing his team dumped out of the FA Cup.
Last Updated: 11/03/13 8:55am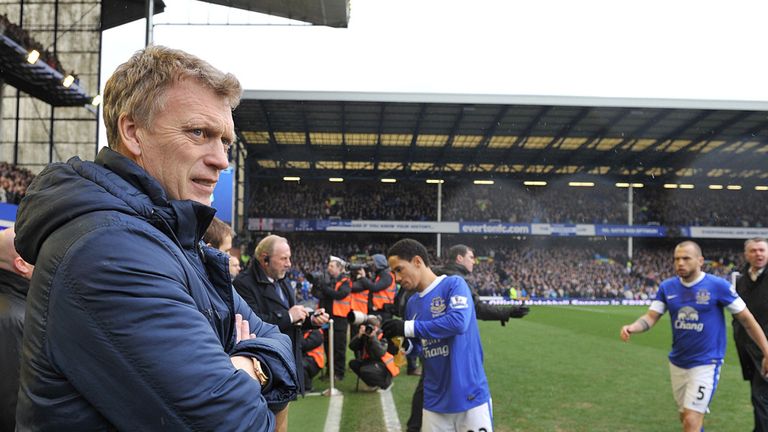 A 3-0 home defeat to lowly Wigan on Saturday means that, for all his impressive achievements at Goodison Park, it will be another season without a trophy for Moyes and Everton.
With the manager's contract up in the summer there has been speculation he could be prepared to walk away but the Scot claims he is still driven to succeed with the Toffees.
"I still have the same appetite for that job," said Moyes, quoted in The Sun.
"I think the fans realised it was just a bad day, we didn't play well.
"We lost a big game at Wembley last year and came back incredibly well. So I would expect the same from the players now and from me too."
Moyes refused to be drawn on whether the defeat could be a defining moment in his reign and reiterated his hope that the players would go from strength to strength.
"I could not say if this was a defining moment," he added, quoted in The Independent. "I would say I would expect this team to kick on now.
"We have tended to shrug off these things in the past and let's hope that's what we can do again. So I would expect the same from the players now and from me too.
"I have always said we were delighted that we were fighting on two fronts, for a place in Europe and the FA Cup semi-final, even if we knew we had frailties.
"Now we have one thing left, so I would expect us to give that a good go."