West Brom defender Goran Popov says he has learnt his lesson after spitting ban
West Brom defender Goran Popov has learnt his lesson after being banned for allegedly spitting at Kyle Walker.
Last Updated: 12/03/13 1:05pm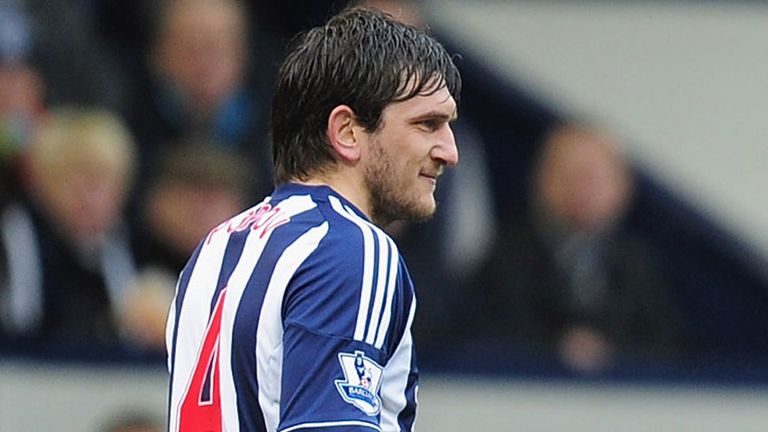 Popov was back in the Baggies matchday squad for Saturday's 2-1 success over Swansea at The Hawthorns although Liam Ridgewell was retained at left-back.
The on-loan Dynamo Kiev player now recognises his behaviour is not acceptable in England although feels it would not have received a red card in other countries.
"Getting the red card was very disappointing. This was a bad moment for me but everyone makes mistakes," said Popov.
"I am not trying to make an excuse but I can say that I was surprised to get a red card. I spat in front of me, not at the player. I am not this kind of person.
"If I was in another country, if I do this in Ukraine or Holland, it is not a red card, but in England this is the way it is treated.
"I understand this, which is why I apologised to everyone, but it is over now. You learn from mistakes and it will never happen to me again."
Popov is currently on loan at West Brom from Dynamo Kiev and he is waiting to see if the move will become permanent at the end of the season.
"West Brom wanted me last summer and I told the president at Kiev that if I had to stay for my contract, it would be hard for me to give my best form to the team," added Popov
"That is why I am here now on a one-year loan and, at the end of the season, we will see what happens."