Aston Villa boss Paul Lambert delighted with progress of Christian Benteke
Aston Villa manager Paul Lambert has lavished praise on striker Christian Benteke.
Last Updated: 12/03/13 4:22pm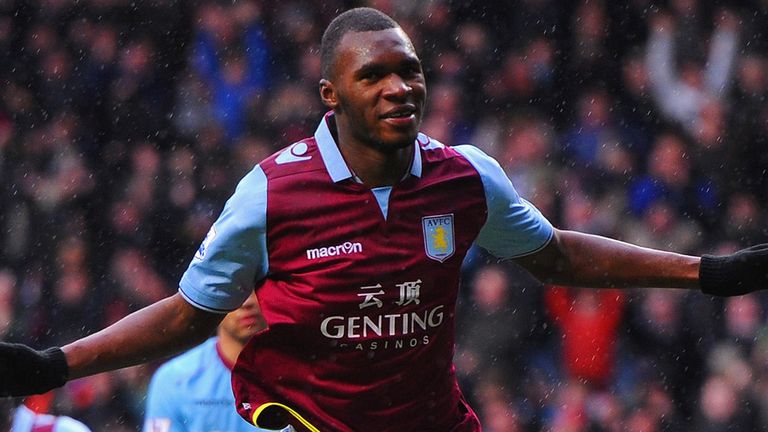 The Belgium international is attempting to become the first Villa striker since Juan Pablo Angel in 2003/04 to score 20 goals in a season.
Bentecke, an £8m summer signing from Genk, already has 16 goals to his name and Lambert has been impressed by him.
"If he gets 20 goals, then he's doing something good for us," said the Scotsman.
"The big guy, over the course of the whole season, has been excellent for someone just 22 years of age.
"I don't need to say much to Christian. He is a young guy still learning but his performances have been exceptional.
"He has been massive to us and also scores goals for a very talented Belgium side.
"For his age, he has played so many big games already, internationals, and it looks like Belgium will qualify for the World Cup.
"The lad knows big-time football but whatever you can do to help him, then you will speak to him."
Meanwhile, Lambert has revealed Darren Bent is still battling his way back to fitness from an ankle problem.
"Darren is doing all right but is not quite ready. He is doing a bit of running which is better than he has been for the last few weeks," he added.
"We will see how he is this week with his rehab."