Manchester City striker Carlos Tevez formally charged with two driving offences
Manchester City striker Carlos Tevez has been charged with driving while disqualified and without insurance.
Last Updated: 13/03/13 6:30pm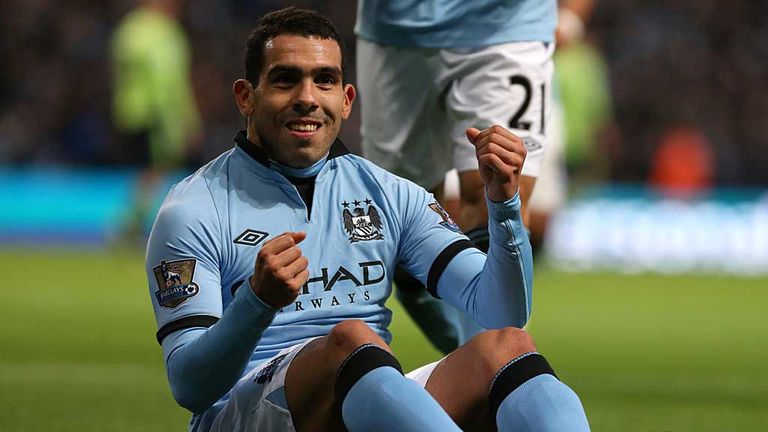 The 29-year-old was arrested last Thursday in Macclesfield, near his home in Alderley Edge, before he was released on police bail.
The Argentine, who is just seven weeks into a six-month driving ban for speeding offences, answered bail at the Cheshire Police custody suite in Middlewich where he was formally charged.
A police statement read: "Cheshire Constabulary has charged a 29-year-old man from Alderley Edge with offences of driving while disqualified and driving without insurance.
"The man was arrested on the A538 in Macclesfield at 5.13pm on Thursday, March 7, and later released on police bail.
"He answered bail at Middlewich Custody Suite and was formally charged. He will appear at Macclesfield Magistrates' Court on April 3."
Tevez received a six-month driving ban at Manchester Magistrates in January after pleading guilty to two counts of failing to furnish information relating to speeding incidents involving his Hummer vehicle.
Tevez did not attend the hearing, but his solicitor told the court that he had failed to respond because he did not recognise the word constabulary.