Manchester City striker Carlos Tevez happy to stay, says Brian Marwood
Brian Marwood has no concerns about Carlos Tevez's contract situation at Man City and says he is happy at the club.
Last Updated: 14/03/13 5:31pm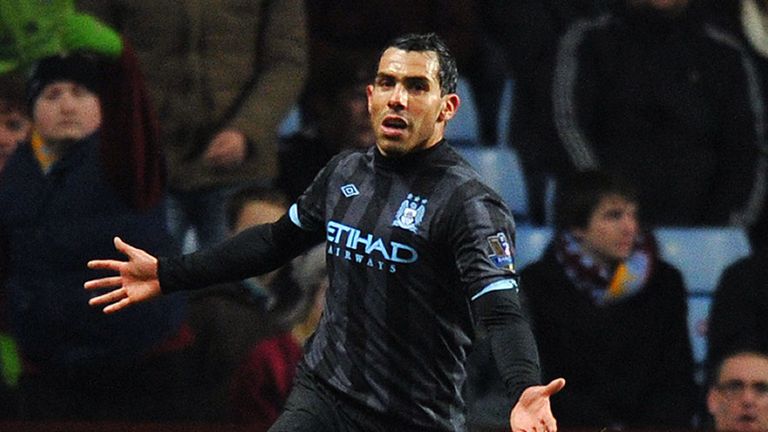 The striker's contract expires in the summer of 2014 and City manager Roberto Mancini has previously expressed doubts about his long-term future.
Reports have suggested City could sell the Argentine this summer to avoid him leaving for nothing 12 months later, but Marwood has assured fans there is no reason to worry.
Marwood feels Tevez is now enjoying life at the club and insists there have been no offers for a player who has in the past expressed a desire to return to South America.
"Everyone knows Carlos only has a year left on his contract but he has been fantastic for Manchester City, his scoring record, his tenacity, his energy," Marwood said in the Daily Star.
"I think he is in a good place at the moment. Roberto Mancini has talked about extending Tevez's contract and these conversations will continue in the summer.
"We have had no offers and Carlos is happy at the club. Discussions will take place at the end of the season in terms of his future at City."
Tevez scored a hat-trick to lead Man City to a 5-0 victory over Barnsley in the FA Cup quarter-finals on Saturday but Mancini admitted after the match that he did not know what sort of commitment to expect from the player beyond the summer.