West Brom confirm season ticket freeze for next season in Premier League
West Brom have announced they will be freezing their season ticket prices for next season.
Last Updated: 14/03/13 12:21pm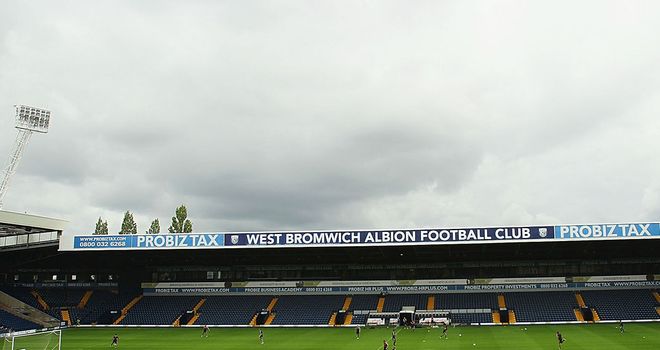 The Baggies were rewarded for reducing their season ticket prices last campaign with their highest sales for four years and they are hoping the prize freeze will again encourage fans to back the Premier League club.
"The price of attending football matches is very topical at the moment and we hope the fact we've frozen our prices, on the back of making big reductions last summer, will be welcomed by our supporters," chief executive Mark Jenkins told the club's official website.
"The team are making good progress on the field, having been placed in the top half of the table for the entire campaign so far, and the supporters have played a big part in our excellent home record.
"We hope the team's performances, the prospect of a fourth successive season of Barclays Premier League football and a pricing structure which compares favourably with clubs of our size will give season ticket holders a real incentive to renew and also encourage other supporters to become season ticket holders.
"It has been encouraging to see more young supporters and families becoming season ticket holders after we revamped our pricing structure last summer and we hope to see that trend continuing next season."
Adult prices at The Hawthorns will start from £349 in the Birmingham Road End and Smethwick End, with U17s season tickets at £99, U21s/students at £199 and seniors at £269 when purchased online.