Liverpool striker Daniel Sturridge aims high for season finale
Daniel Sturridge hopes Liverpool can still continue to make improvement this season and finish on a real high.
Last Updated: 15/03/13 10:07am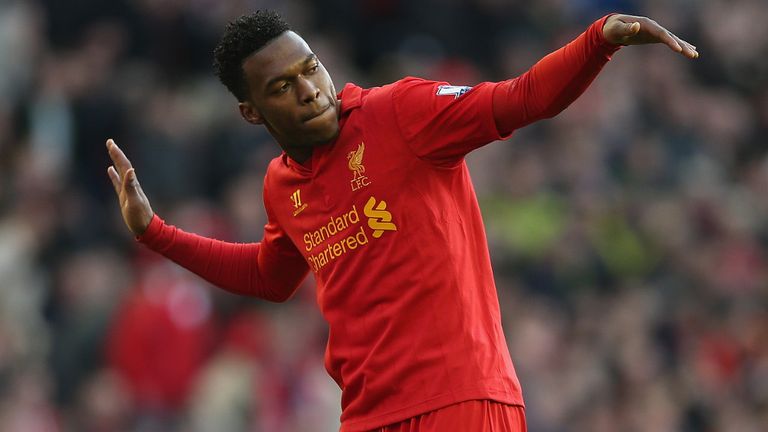 The £12million January signing has scored five goals in eight appearances but a thigh injury has forced him to sit out two matches during that time.
He returned for last weekend's 3-2 win over Tottenham but was understandably short of his previous sharpness.
However, he is now looking to push on in the final two months of the campaign.
"My fitness is fine," the 23-year-old told liverpoolfc.com.
"When I came back for the Tottenham game I trained for a couple of days prior to that. I didn't feel as sharp as I could have.
"I'm not making excuses for not performing as well as I'd have liked to have done. I'm glad the team won and I was happy to help the team.
"We've got nine games left and it's nine cup finals in my opinion. I'm hoping to remain fit and God willing I can for those nine games."